Make Windows Safer For Birds!
Your objective is to reduce transparency AND reflectivity of dangerous glass areas. Birds will try to fly through transparent glass that they cannot detect. Birds will fly towards reflective glass that mirrors sky, plants or their own reflection!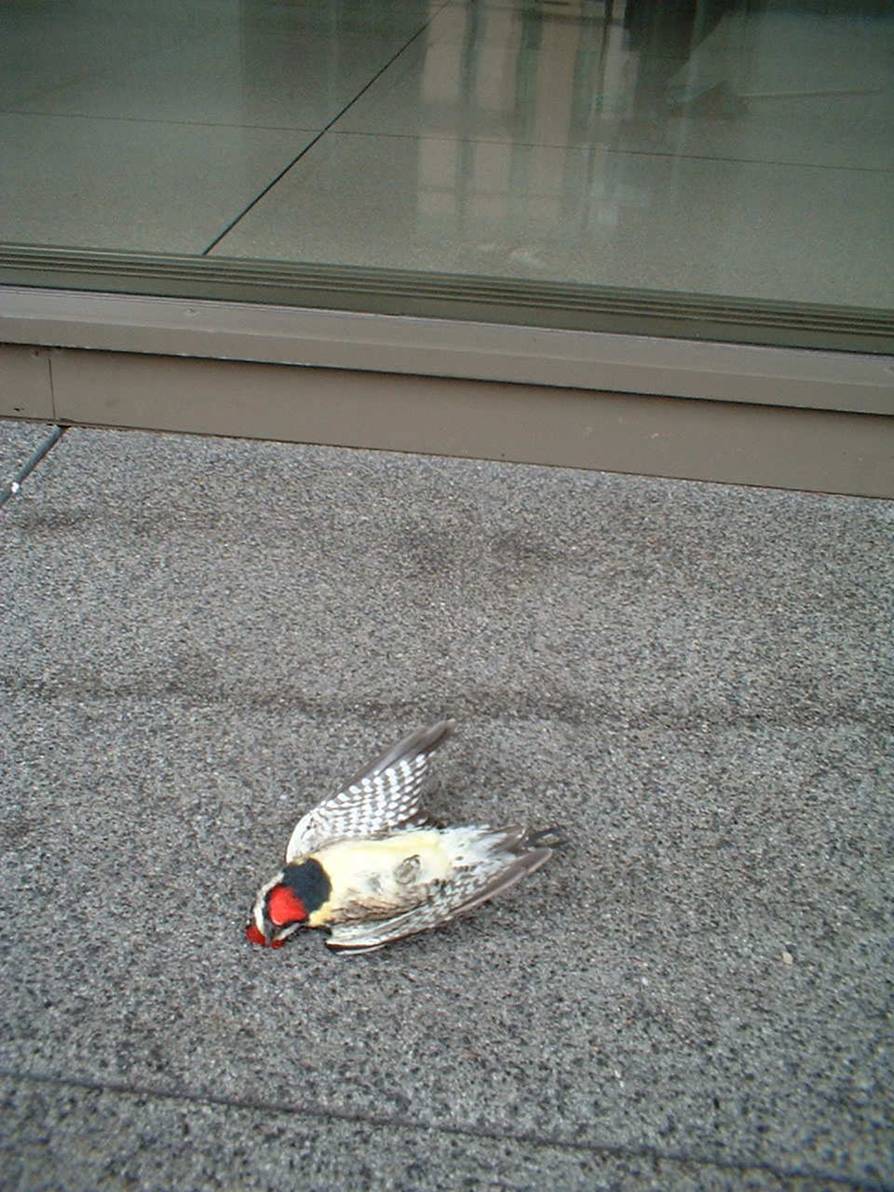 Reduce a bird's view through transparent glass to attractive areas of light, safety or greenery inside your house by drawing drapes or shades.
Move attractive indoor plants away from being directly next to windows or block a bird's ability to see indoor plants.
Use external screens, window films, temporary paint or soap, decals, banners, streamers or windsocks on the outside surface of windows to block transparent or reflective glass.
Use etched/fritted/frosted glass (or window films that replicated a frosted glass effect) to reduce transparency and reflectivity of window surfaces.
Install bird safe glass that has ultra-violet patterns that make windows more visible (and avoidable) for birds.
REMEMBER — leave no uncovered area of glass that is larger than the palm of your hand. Birds will try to fly through any space larger than this!
Try to minimize how much landscaping is reflected in your windows.
Move outdoor plants/landscaping directly against windows as a place for birds to stop/perch rather than flying into glass.
Move bird feeders either directly next to windows so birds don't have room to build up speed to strike the window or have feeders over 50 feet away from a window so birds will not come close to glass as they fly to the feeder.
Read more about Bird Safety Products that can help prevent window strikes.