Wildlife Rehabilitation Centers
If you find an injured bird, call the CBCM hotline, 773-988-1867, or contact a wildlife center, to determine what you should do.
Willowbrook Wildlife Center

Willowbrook Wildlife Center
525 S. Park Blvd.
Glen Ellyn, IL 60137
630-942-6200
Website
Call for advice about injured wildlife 9:00 a.m. to 4:30 p.m. seven days a week except major holidays. Bring in injured birds from 9:00 a.m. to 5:00 p.m. seven days a week except major holidays. No appointment needed. Willowbrook accepts and treats wildlife native to Illinois. It can provide referrals for non-native species.
As the largest wildlife center in Illinois and partnered with the DuPage Forest Preserve, Willowbrook has the resources needed to care for the almost 3,000 birds we rescue each year. It has over 50 years of experience giving appropriate care and treatment to wildlife. The invaluable knowledge, cooperation and collaboration of its complete staff of veterinarians, wildlife specialists and naturalists, advances CBCM's mission to rescue and protect more birds.
Watch this short video about the partnership between CBCM and the Willowbrook Wildlife Center:
e>
Anderson Humane Wildlife Center (formerly Fox Valley Wildlife Center)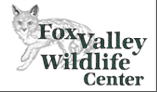 Anderson Humane Wildlife Center
1000 S. LaFox St.
South Elgin, IL 60177
847-697-2880 ext 25
Website
Fox Valley Wildlife Center is a licensed wildlife hospital partnered with the Kane County Forest Preserve that cares for thousands of orphaned and injured native and non-native wild animals and birds each year. Open to accept wildlife seven days a week during the spring and summer with limited winter hours.
Oaken Acres Wildlife Center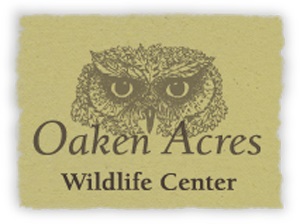 Oaken Acres Wildlife Center
Sycamore IL, 60178
815.895.9666
Website
Located on 33 acres of wildlife habitat in rural DeKalb County, Illinois, the property is set aside as a wildlife refuge, incorporating conservation acreage, woodlands, riparian habitat and natural grasslands.
Chicago Bird Collision Monitors is grateful for the work of the dedicated and skilled wildlife specialists at these not-for-profit centers. Their support has made it possible for CBCM to continue its bird rescue efforts!
Please donate generously to these centers!